Piston rods, drawbars and coupling rods
Forged piston rods, drawbars and coupling rods for hydraulic cylinders and drive connections suitable as movable parts for high stress use.
We offer superior forging quality in the following options: raw execution, pre-machined or fully machined.
Made from carefully selected materials. Our components will give you the highest reliability under high mechanical stress.
Construction features
Made from one piece: no weak spots due to welding or joining.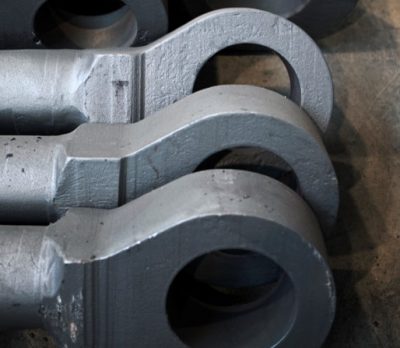 Head and shaft forged in one piece which results in maximum
break and tear resistance
Dimensions
diameter: raw forged ∅ 80 – 480 mm
total length: max. 6000 mm
42CrMo4 (1.7225, A331, 4140)
34CrNiMo6 (1.6582)
30CrNiMo8 (1.6580, 4337, 4340)
50CrMo4 (1.7228, 4147, 4150)
more materials on request
From one single source
construction
forging
heat treatment
machining
quality control
– excavators and cranes
– mining machinery
– hydraulic presses
– excavators and cranes
– mining machinery
– hydraulic presses
– walking-beam furnaces
– shipbuilding