Forged blow bars = maximum breaking resistance
We only use materials with highest purity. The blow bars and plates are quenched and tempered according to the intended use and the respective conditions and then mechanically processed to the final dimensions.
The forging process of the martensitic material  results in a very high breaking resistance.  The blow bars made in Augustfehn are mainly used in primary crushing or where other materials such as chrome cast or ceramics fail. The forged alternative also works in areas where otherwise only manganese steel can be used.
Precision fit
The blow bars are fully or partially machined on request. This leads to cost savings and optimal fit.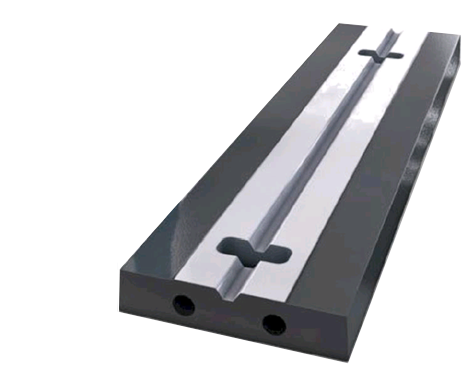 Fields of application of the blow bars
Primary crushing of limestone, dolomite, sandstone, slate, etc.
Recycling of building rubble, construction waste, bricks, ceramics, concrete or asphalt. Also with iron content.
Dimensions
width: max. 550 mm
lenght: max. 6000 mm
weight: max. 3,8 t
AUDURIT 60A
Ni-Cr-Mo alloyed steel with very high impact strenght and working hardness of 480-530 HB. Still good toughness and very good abrasive wear behavior.
DURIT VS 240
Material with very good toughness for impact stress and equally good abrasive wear behavior with working hardness of 390-450 HB.