We provide products to measure – our customers can be sure that we will find made-to-measure solutions for them that meet or exceed the usual standards and to which we have precisely tuned our production. As genuine problem solvers, we deliver ready-to operate products, e. g. shredder hammer and hammer for cement grinding, wear plates and blow bars, hammer pins, slewing bearings and large diameter bearings. In short – we can manufacture ready-to-install tools exactly to drawing using various procedures and adapt them if necessary.
Our comprehensive range of services includes close and intensive consultation with the customer to ensure the appropriate choice of materials and, if desired, the construction and design of the necessary components. We are a medium sized independent forging company with the facilities and flexibility to assist virtually any customer in meeting the most demanding objectives. We have an extensive product range and are experienced with a wide range of materials. Our competencies and capacity enable large scale production runs to be delivered within deadline.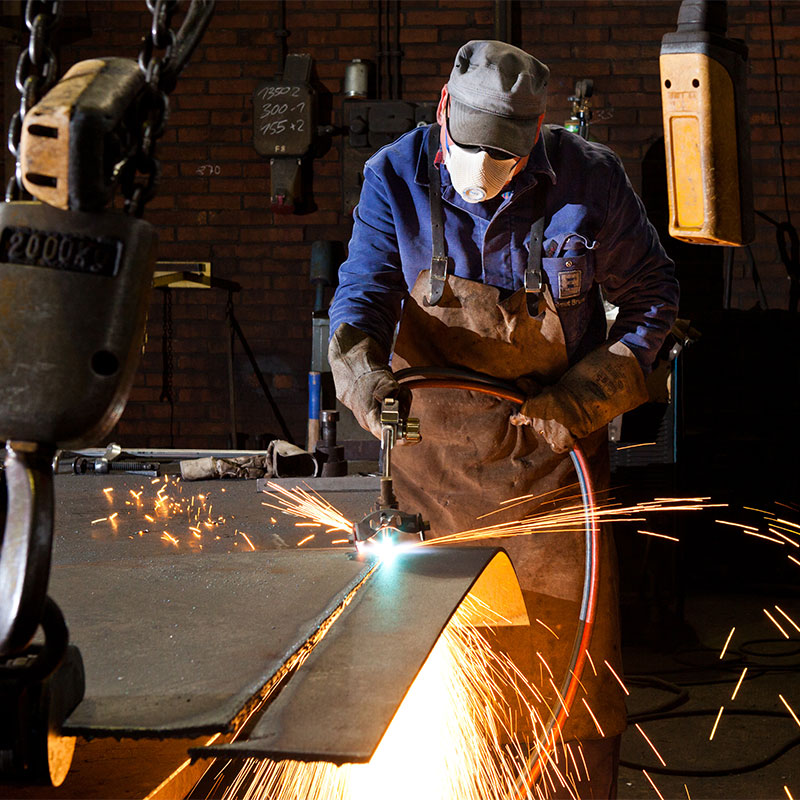 Upsetting and cutting parts
Upsetting and cutting parts from our materials up to a thickness of 300mm.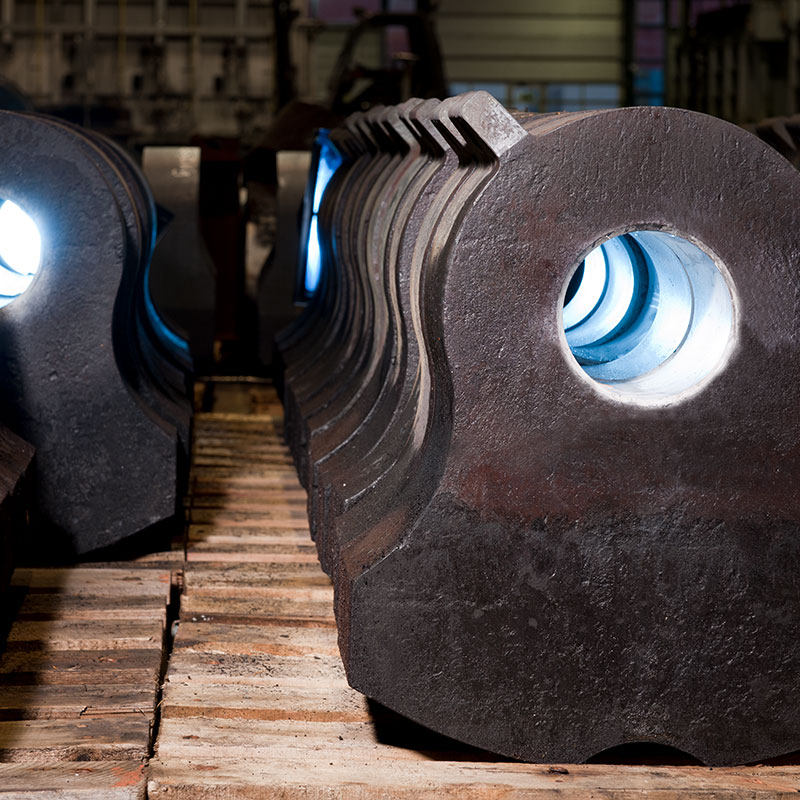 Blasting plant
Blasting in accordance with standard SA in closed automatically operating unit with the use of metal shot.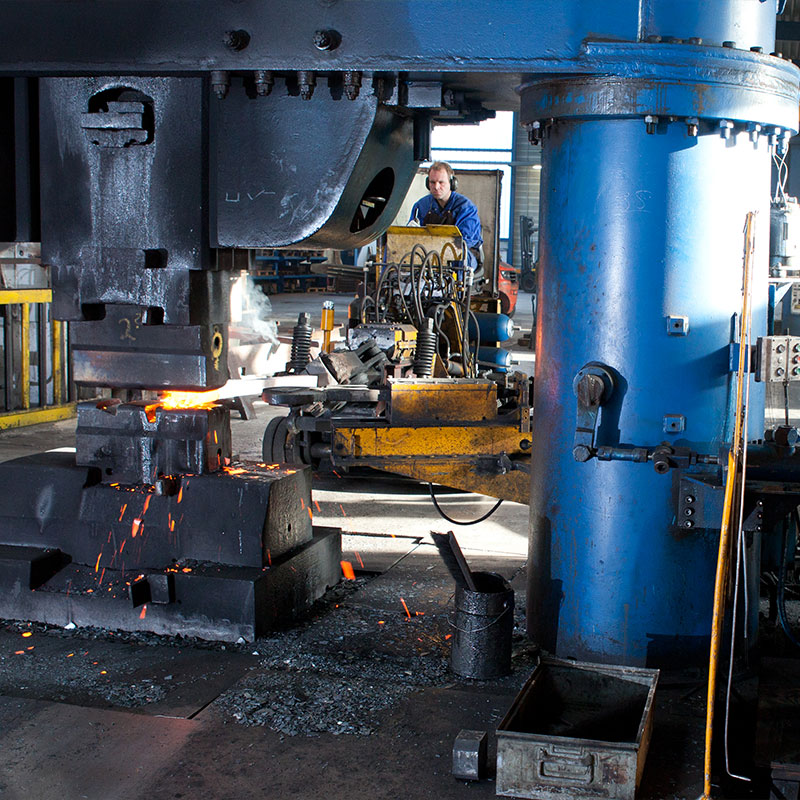 Straightening
1,000 metric ton press, two-standard hammers, or manual straightening apparatus.
Heat treatment
We perform contract heat treatment in the following processes and equipment: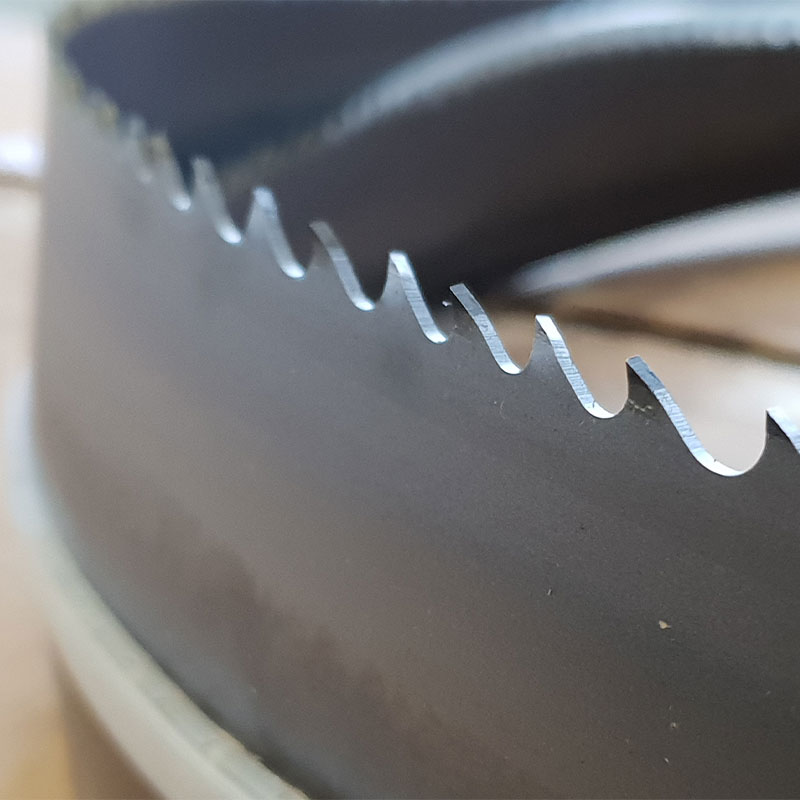 Sawing
Diameter: max. 450 mm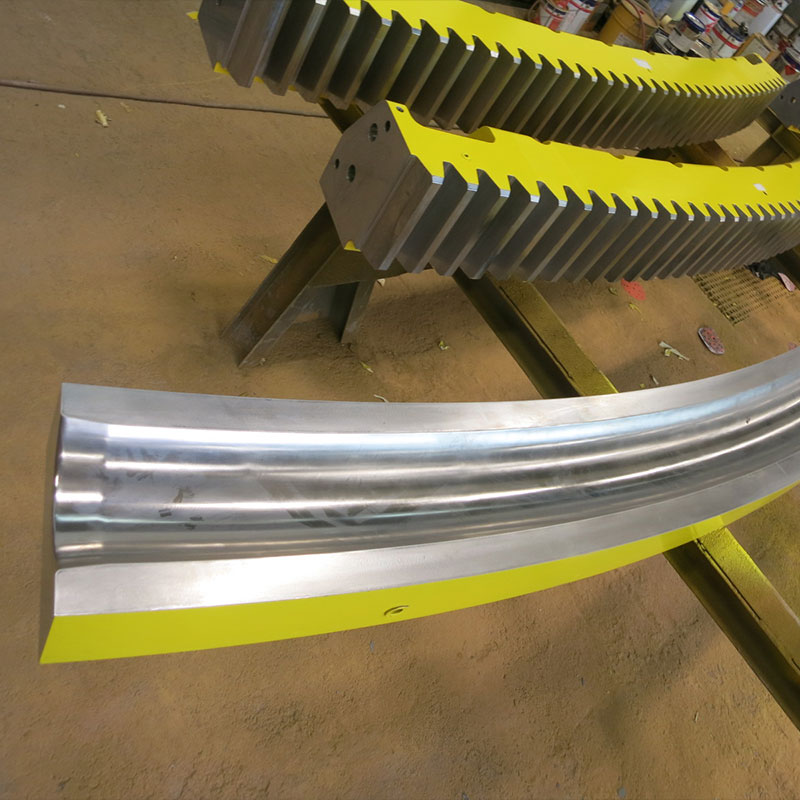 Conservation and corrosion prevention
Short-term preservation with creeping oil,
Transport preservation with Tectyl 846,
Application of multilayer industrial corrosion protection possible